Skip to product information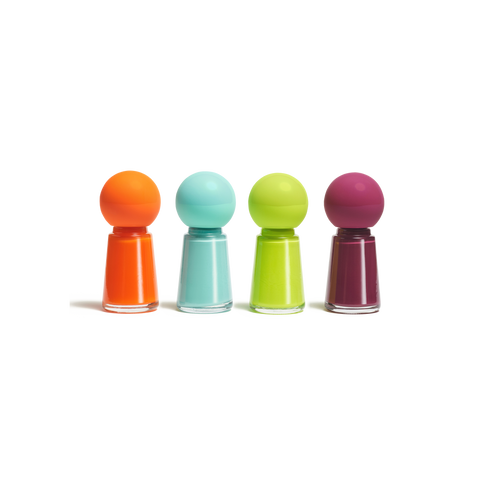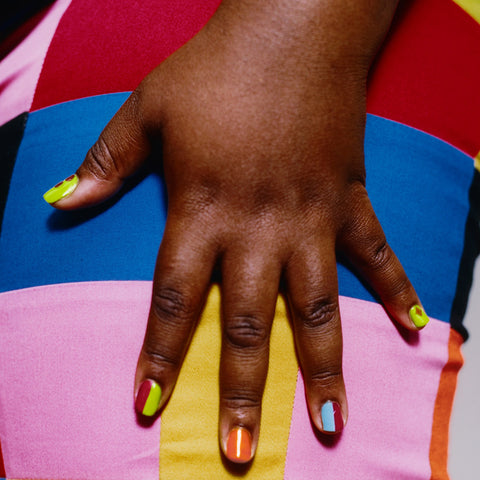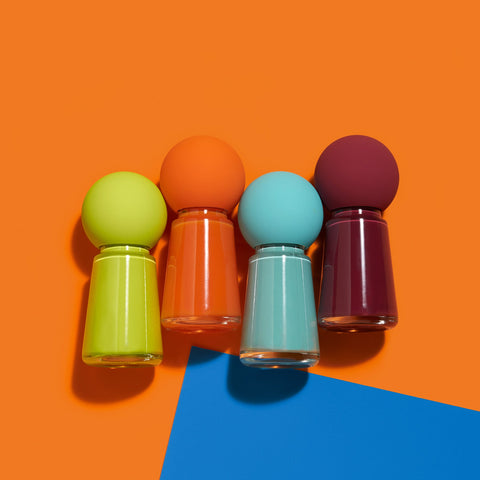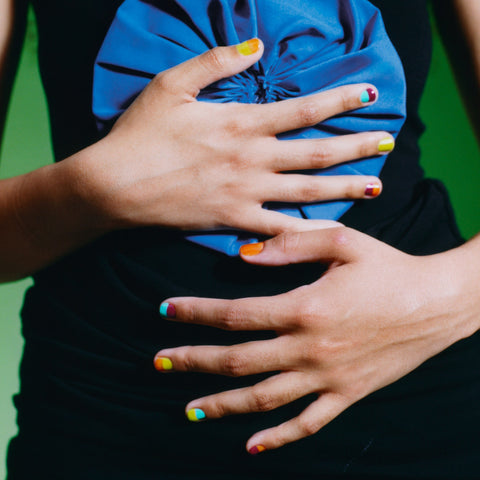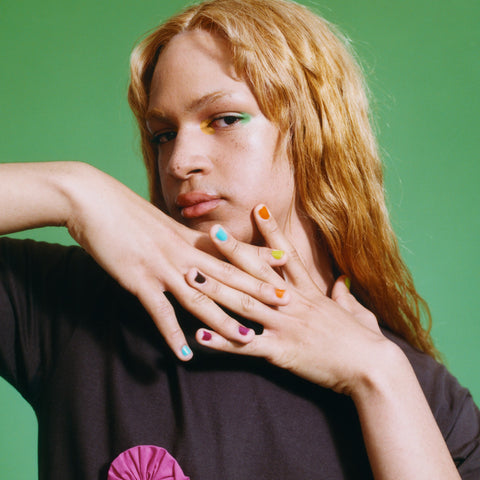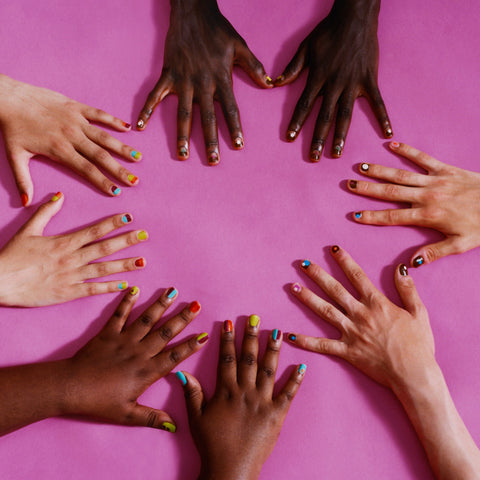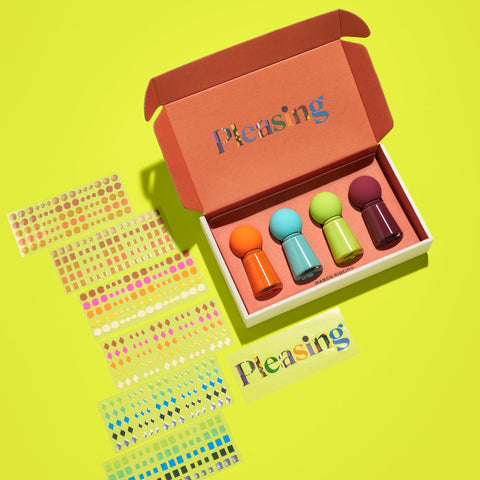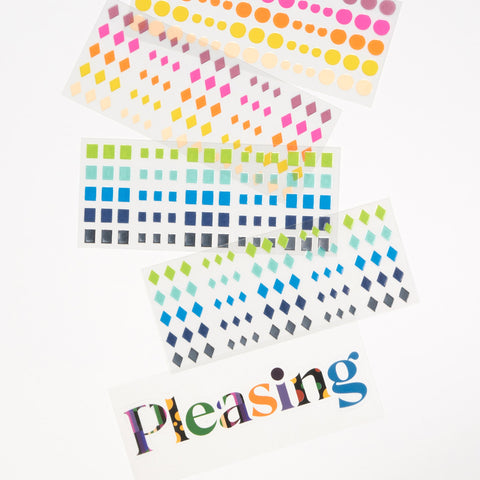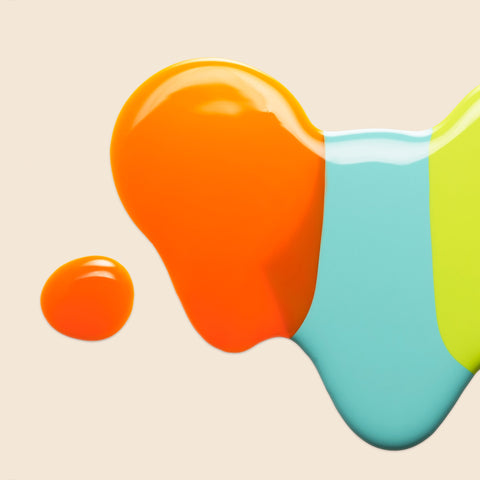 The Pleasing x Marco Ribeiro Set
£72.00
The Pleasing x Marco Ribeiro Polish shades are an explosion of vibrancy in avant-garde colors set to bring something different to the manicure arsenal. Each is a biodegradable 12-free nail polish formula chosen for its unique color quality and simultaneous ability to sit in sync for fresh shade pairings when worn amongst the others.
Included in the Pleasing x Marco Ribeiro Set is Aura Laranja Gelatina, a vibrant orange jelly polish; Oceano Água-Marinha Cremoso, an glossy aquamarine crème polish; Cítrico Vibrante Cremoso, a vibrant green matte polish and Borgonha Açaí Cremoso, a glossy burgundy crème polish.
Within both the solo polish and the set is a full selection of trappings and decals complementing the shades in motifs that look to Ribeiro's ready-to-wear collections. Shapes in a spectrum of shades and differing lucid transparency are on hand to further personalize your nail look, or any surface.
Net Weight: 4 x 13 mL / .43 fl oz